COMMISSIONS  –  

Animalia Sculpture –

.
 

Jumper in Three Phases
featuring an Arabian stallion in sequential stages of motion, one and one third life-size, commissioned by HH Sayidd Shabib bin Taimur for the Equestrian Center of the Middle East. This member of the Royal family of Oman, subsequently commissioned another sculpture for the birthday of 

His Majesty Sultan Qaboos bin Said of Oman. Twelve larger than life 

Cranes in Flight

 measuring 50′ feet. Many life-size animalia sculptures can also be seen on the ships of Holland America Cruise Line, and Carnival Cruises – Another commission for 750 small bronzes of '

Grizzly Bears

' was completed for the World Cruise passengers on MS Amsterdam. I have

received

 many other exciting commissions of notable animals such as

Red Rum

for the Aintree Campaign – sculptures have been offered as gifts to the 'godmother' of a new ship during inauguration, notable people such as Princess Margarette of Holland, and Debbie Reynolds. Drawings have been gifted as prizes during polo matches at Windsor, it is unwieldy to post all sculptures on this website, so I have posted only those that I like best. – Collectors-Clients –

.
These sculptures are focal points to which all people can relate. The beauty of animals stirs the soul. They leave a lasting impression in the mind of the public. A photographic opportunity in which to hold an association with the place, a visual image that contains memories  of the location.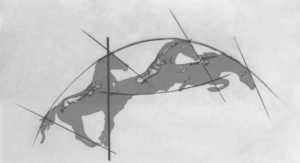 My sculptures are not mimics of nature! They often follow the movement of one animal during extreme action, much like that of a strobe lens, one motion to the next, and there is emphasis on the lines and muscles that create speed and lift.
This is what sets my sculpture apart from the rest.
In a quiet manner, I truly wish to bring awareness of such beauty, and help to conserve the continuance of our endangered animal kingdom, bring us closer to the natural environment for our children to enjoy. It serves us well to be reminded of the 'beauty, power, and vitality of nature'
.
I would love you to join me – be a part of that quest!