25'ft in length – 11'ft high – This sculpture seems to defy gravity!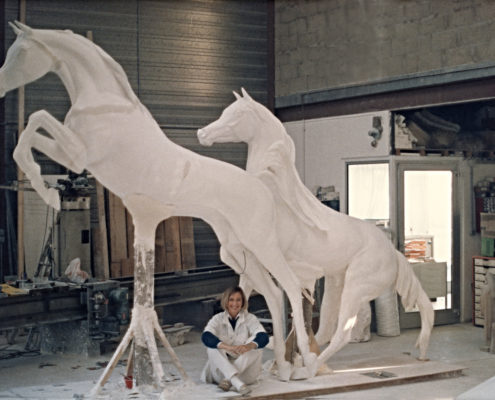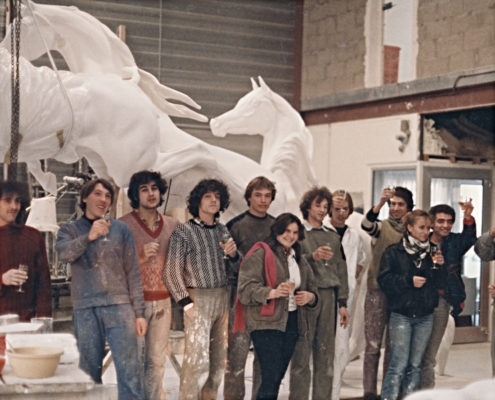 Only 4 people in this crowd at Atelier Haligon studio worked with me on the enlargement of the Jumper, but the whole studio in Paris celebrated with us!  The mold making and bronze casting were performed by Burleighfield Arts studio in England.
It has been an honor to create sculpture for a country that I greatly admire, and I am eternally grateful that I was able to explore the beauty of the animal kingdom in this way –
.
There are some who would say that Arab horses are not good jumpers. I beg to differ… I have seen them turn and jump on a dime, and this is what inspired the poem that I wrote for this sculpture

– POEM