SUSANNA – why a sculptor!
.
Artist's Statement – What really matters!
.
When did we first smile at the face of a furry creature, or long to stroke the smiley face of a dolphin – for most of us it was at age about 3 months, and it might well have been a four legged friend who adopted us during babyhood. For nearly all of us, that love, while buried beneath our frenetic daily lives, still lingers, sometimes strongly, in our continued fascination with all creatures great and small [spiders aside]
If playing with clay was to be one of my first preoccupations, animals were equally enthralling, so putting the two together was a given. Maybe that is why I make Animalia sculpture.
.
.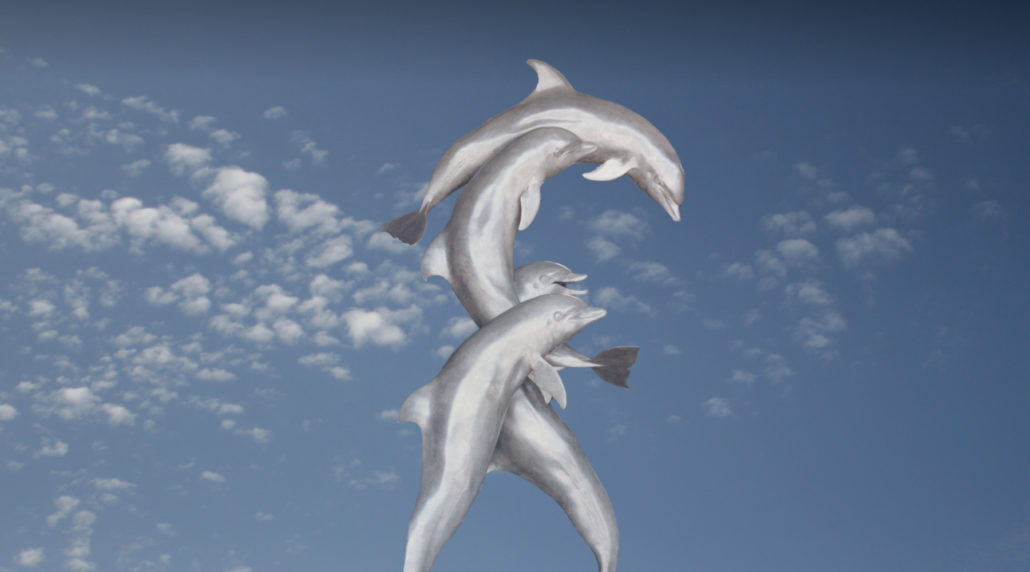 .
I try not to copy nature, instead I find the hidden geometry in the movement. 
I interpret this into phases that create movement. Then emphasize those angles and muscles that create speed and lift, even if you cannot detect it.
This is what makes my work unique!
Years galore of anatomical study undoubtedly helped simplify, fine tune my craft, but it is when I digress from a copy of the animal, that magic happens, and the sculpture actually appears to move.
.
Why do I portray action in my animal sculptures?
People ask me all the time. Perhaps because my father was a Formula race car driver, or my grandmother, a pioneer motorist, driving the A1 Cadillac in the 1914 Alpine Trials, or my mother sailing around the world in her ketch 'GiftHorse' against all odds… whatever it was, I was infused with admiration for speed and danger most of my life, and this seems to translate into the beauty I find in the exertion and movement of the creatures that I portray.