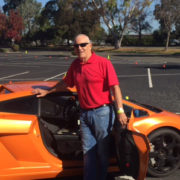 If I now had the opportunity to choose a sculpture for a lobby or outside entryway of the corporations I used to lead, this is the subject matter and brilliance I would seek. Those who enter corporate lobbies or nearby grounds, whether they be employees, visitors, suppliers or customers, will not remember the marble floor or some abstract sculpture. They will, however, have a visceral response to the magnificence, action and beauty reflected by these amazing pieces of art. When I first saw one of Susanna Holt's powerful animal sculptures, I was in absolute awe. The emotions that it brought forth impacted me profoundly. Powerful animal sculptures such as Susanna's send a subliminal message of action, movement and energy. In their silence, they speak volumes of determination, joy and power.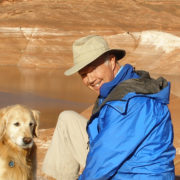 I've admired Susanna Holt's work for almost 15 years. I was first mesmerized by her life-size dolphins created for Holland America Cruise Lines. I was very familiar with Dolphins from considerable time spent observing them in Florida.

 

I was not only impressed at how lifelike her sculptures were, but amazed at her ability to capture her subject's personality and, in cases like the leaping dolphins, the feeling of exhilaration and motion as 5 of them soared through the air in a thrilling arc.
Even though I'd long been impressed with her work, I found her film "Three Bears" absolutely fascinating.

 

The year long journey goes behind the scenes to show step by step from start to finish how she goes through the rigorous process of developing a masterpiece. She uses her sculpture of three grizzly bears as an example. She goes into the wild up close and personal to become intimate with her subjects, often at personal risk. You get the see how she gets to know their behaviors, their moods, their facial expressions, the way they move, their very essence. It is filled with unforgettable and intimate moments as she moves in close to her subjects for candid shots while they are in action. It shows the persistence, patience, and teamwork it takes to prepare the groundwork to create a magnificent sculpture of power and beauty
Then to the studio. I always wondered but never would have guessed just how complex and painstaking the actual task was of building the models and ultimately the entire sculpture itself. I was amazed at how she was able to build each small section of the huge model while keeping it in balance with the whole. The actual firing and coloring finished the sculpture, followed by the shipping with some frustrations en route.

 

At last, voila, the three life size grizzlies were in place, emanating their awe-inspiring sense of power and grace. The film intimately shows how she has become one of the world's great sculptresses.
I've often thought what a shame it was that I could not have had one of Susanna's incredible life size pieces gracing the entry of our Corporate headquarters. It would have set the tone for the dynamism and dedication of our team while visitors were on the way to meet with them.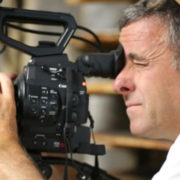 In as much as Susanna discovers a relationship about bears for herself and her art, we discover more about ourselves through the process. Silence speaks volumes. For in this silence, we find deeper meaning. As she interacts with her moving subjects, I feel my hands becoming hers as she moves the clay and captures not the bears themselves, but their essence. 
Strong, wild creatures. Forever stand.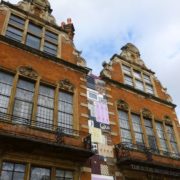 Susanna Holt is an Honorary Member of the Royal British Society of Sculptors – "The RBS, a registered charity, was founded in 1904 and exists to advance the art and practice of sculpture. Membership of the Society is by peer choice and all sculptors have to demonstrate that why are professional in every respect with regard to their practice of sculpture. Susanna Holt undoubtedly fulfills this criteria and her work has been exhibited worldwide. Susanna has received major commissions in animal sculpture from a range of important clients. Susanna has also pioneered a unique technique with carved and formed glass"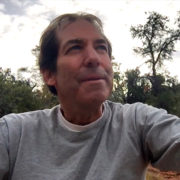 From the very opening scene of The 3 Bears, I felt as if I was the travel companion of world-renowned animal sculptor Susanna Holt. My heart was in my mouth as she braved dangerous encounters in the wilds of Alaska with 1200-pound grizzly bears. Yet her gentle, whimsical nature made me feel safe, just as it did the bears who came as close as fifteen feet of her. Susanna's one-year journey making a sculpture for Holland America Cruise Lines is an extraordinary tour-de-force of the astonishing lengths a brilliant artist will go to in order to capture the essence of those creatures with whom we share the planet. Her film leaves you in breathless awe of the magnificence of life and the exquisite arduousness of a genius at work.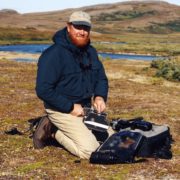 I would just say Attenborough needs to watch his backside, you did have fun with it even though it is a ton of work and serious commitment it still came off like you were having a fine time with the process.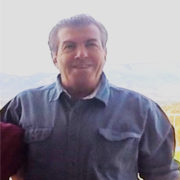 Hi Susanna. I love your film. I decided to write a review of it. I hope my words do justice to your beautiful look at art and nature.
"The Three Bears" wild life documentary, is a blissful compilation of wonderment, inspiration, love of nature, and the mechanics of fashioning all the aforementioned elements into a most delightful creation as seen through the eyes, heart, and soul of sculptress, artist, and filmmaker Susanna Holt.  To be succinct, the dimensions of this lovely, courageous and masterful work can best be described as a synergy of magical parts, brought together, where the final creation is greater than the sum of its parts. There are so many imaginative and heartfelt glimpses of nature, as they relate to the force of artistic expression, in Susanna's production, that most any viewer will want to watch it over and over again. With every viewing, a spectator will certainly discover new and wonderful feelings captured by the beauty of nature as they relate to our human emotions, minds and our innate sense of the grandeur of all creation.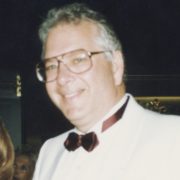 As the Director of Public Relations and Corporate Shipbuilding Affairs for Holland America Line-Westours Inc. based in Seattle Washington, I have witnessed the impact of Susanna's sculptures on thousands of people. The portrayal of these marvelous animals in Susanna's unique style have provided these passengers with both an appreciation for marine life as well as an uplifting and comfortable ambiance. Ms Holt's reputation as an artist is well known in the International art community, and her talent represents a unique treasure that would be impossible to find anywhere else"…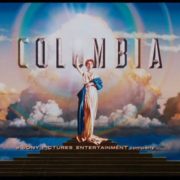 Susanna Holt-a noted sculptress has nailed it again-I having spent years with Columbia pictures and Thomas and Shipp films out of Kansas City – I have now witnessed a remarkable documentary – 3 BEARS –  Susanna has captured the true spirit of the wild, 

and gives the audience an education of how a foundry completes the process, 

and I am convinced that the passengers of Holland America Cruise Lines will be pleased.
3-cheers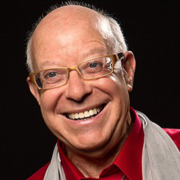 "A film entitled '3 Bears' evokes an image of the familiar fairy tale we heard in childhood. But Susanna Holt's film with the same name is something profoundly different: It's her documentary about herself, a renowned sculpture artist, and how she meticulously researched and produced a trio of lifelike bronze bears (Protective mama, yearling cub, and playful small cub) that now dominate a deck of Holland America's Amsterdam cruise ship. This film gracefully intersperses scenes of Holt and colleagues in the wilds of Alaska getting courageously close to grizzly bear families in order to record their genuine behavior, and the year-long demanding technical and amazing artistic work involved in creating larger-than-life animal sculptures. In ways that are both authoritative and charming, Holt's poetic-pulsing film enables us to witness two seldom-told stories, which she masterfully intertwines so we can see and feel the transformation of the bears – from living in their spectacular natural habitat, to become immortalized as dynamic bronze artworks. Only a filmmaker with Holt's vision, determination and creativity could blend education and art into a film that is brilliant to the eye and inspiring to the heart."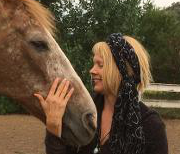 Remarkable!… This film is a unique breathe of fresh air. This dedicated artist captures on film what our spirit of adventure can only dream of!"
Jami Lee Martin, 
Sedona, AZ